If you are a homeowner looking for ways to maximize your property, it is always a good idea that you turn to vacation rentals. Vacation homes nowadays are in demand for many travelers. Travelers prefer to stick to vacation homes rather than hotels for several good reasons. Some prefer to stay in regular people's homes simply because it is a bit cheaper than your regular hotel. Next, some like to rent an entire space rather than just a room. Regardless of their reasons, it only means that there is a huge market waiting for you if you post your property on vacationhome365.com.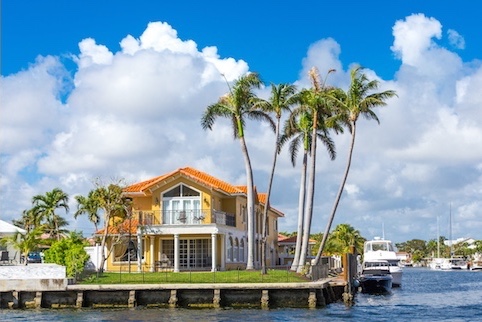 But keep in mind that not all listings are made the same. Some properties receive a higher booking rate than others in the VacationHome365 platform. So how can you maximize your profit using the Vacation Home 365 platform?
Consider the right pricing
First, consider people choosing vacation rentals as travelers who are looking for the best bang for their buck. You want to have a reasonable price for your property. To be able to do this, you will also have to do your research. Try to compare your price against similar properties in your area. The last thing that you want is to price your property a bit higher when there are a lot of properties nearby.
Room rental
Next, you can also have rooms for rent instead of the entire property. This way, you can attract solo travelers or those who travel in small groups. Keep in mind that not a lot of people travel in a large group. This way, your property can also be an ideal place where travelers from different parts of the world can get to know each other.
Maximize the number of beds you can fit
If you are looking for ways to ask for a higher price on your property, it is a good idea to focus on the number of beds that you can fit in your home. The more beds you can fit, the better it is for your vacation rental. It means that you will need to reassess how you are going to design the property. Some homeowners prefer to stick to minimal interior design to be able to make more room for beds.
Take stunning photos
Packaging is everything. Guests will most likely base their decision on the photos that you show them. The platform allows you to put up photos. However, if you want to get potential guests' attention, you might want to consider good lighting or even hiring a pro photographer.
Create a good first impression
A good first impression is everything. It means that you want to reply fast to inquiries. You might also want to provide good directions including visuals. This way, people won't have a difficult time finding the property.
You also want to make sure that you can be reached by your guests in case they will need assistance during their trip.
As a host, you want to provide the best experience for your guests. This will give you the edge in the vacation rental market today. Try following these tips and you will see a big difference.
Please follow and like us: